Ethical Workforce Services
We're on a mission to give businesses the resilience and transparency they need when looking into their value chain.
Our vision is to create transparency across the entire supply chain so companies can say, with confidence, that the people supporting the delivery of their operations are treated fairly, ethically, and without discrimination.
Four Pillars to a

Sustainable Workforce
Protecting worker interests is a critical point of social sustainability ensuring we are building projects the workforce want to be on and consumers want to invest in.
1
Risk Mapping
Understanding the risk in your value chain is the first step to tackling it
2
Risk Monitoring
Engaging the workforce provides periodic monitoring to help maintain good practice
3
Addressing Risk
Processes and activities to validate and mitigate risk are key to efficient management
4
Removing Risk
Upskilling the value chain via Nutral is how to transform your operation to remove risk. See Nutral Consultancy and Solutions for more information.
Helping to build and deliver your strategy
Expertise covering procurement, supply chain risk management, workforce management, payroll, and tax.
Scalable solutions to fit the whole value chain
Managed services to implement changes to your business and supply chain.
Increase visibility within your value chain
Raise standards and improve performance
Protect your business operation and workforce
Reduce disruption
Give peace of mind to clients and shareholders
Ethical Audits
Audit & Certification Products
Nutral delivers a range of audit products and protocols. Our clients can benchmark their practices, risk map their supply chain, investigate company management systems or engage the workforce directly. Nutral utilises auditors with direct experience in employment practices and temporary workforce management.
Desktop Audit
Benchmark your company's practices or roll this out to your supply chain to risk map their employment practices.
Site Inspection
Engage directly with the workforce on your site or facility to understand their experience with their employer.
Management System Evaluation
Test the application of your management systems and controls vs best practices or investigate potential issues within your supply chain.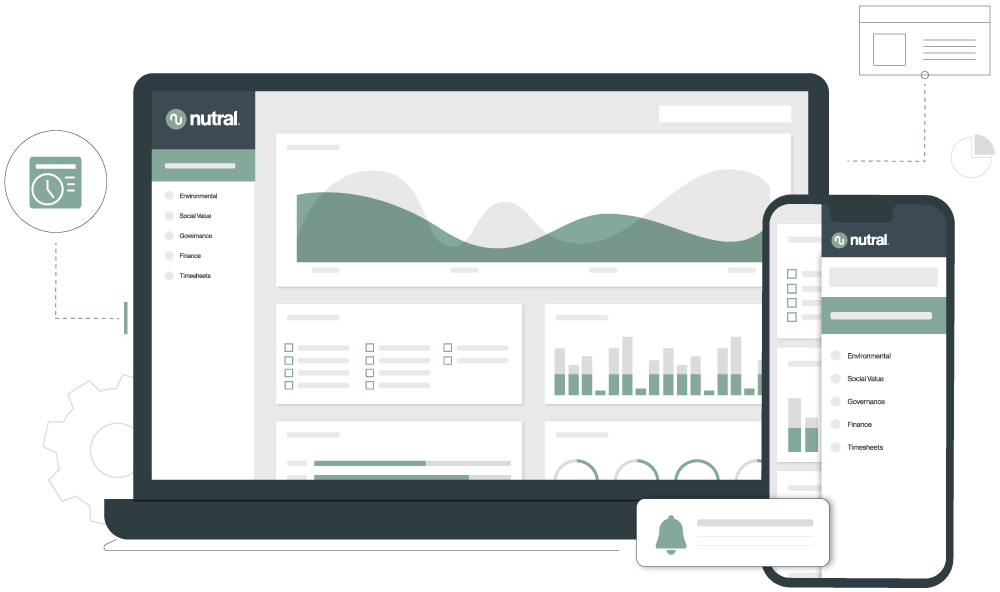 EWS – Managed Service
Strategy, Planning & Delivery: managing life after an audit is challenging and time-consuming, especially if you are managing risks that are in the supply chain. The EWS Managed Service helps clients get the most out of the due diligence.
Non-conformance Management
Risk Mitigation Advisory
Data Analytics
"We engaged Nutral to help influence the organisation's Temporary Workforce strategy. Nutral are experts in their field and have looked at the challenges we face with a fresh perspective. They have been very responsive and collegic in the way they operate, which has allowed us to move at pace to achieve our objectives. As well as positively influencing our strategy, they have provided key insights that have increased awareness throughout the value chain, having a positive impact on our business and the clients we supply. For advice on creating ethical workforce strategies, or to have a fresh perspective on your existing strategy, I would recommend speaking with nutral without hesitation."
Ben McCluskey, Procurement & Supply Chain Director, AmcoGiffen
""Multiplex engaged with Nutral Consultancy due to potential risks we identified relating to employment practices in our supply chain, and we appointed them to look into key trades in our supply chain which carry a large amount of temporary labour. Nutral investigated the employment practices adopted directly by each of our trade contractors, as well as diving into practices carried out by the supply chain for each trade contractor. The Nutral audit team were able to identify the root causes for the potential risks identified, provided guidance and improvement advisories back to our supply chain, and provided Multiplex with a range of recommended actions in which we could improve our practices. We found the process to be a positive learning experience for ourselves, and hopefully our supply chain, as we all understand more about the complexities of employment practices in the temporary labour market. Nutral were prompt and helpful in supporting our needs, as well as that of our supply chain. We would recommend them to any organisation looking to enhance their social sustainability practices.""
Maria Fernandez CachaFeiro, Head of Sustainabilty, Multiplex