Meet the team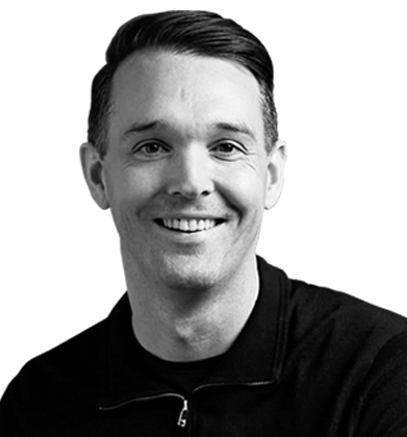 Alex Gosney
Chief Executive Officer
Alex has built his career on leading transformational business change by creating, restructuring, and growing high performing teams.
He has gained over 15 years' experience working in senior commercial and procurement roles on some of the U.K's most prestigious, and recognised infrastructure projects.
He is now wanting to harness his experience and help your organisation exceed your growth aspirations by developing a fully aligned, digital end-to-end talent management solution.
Alex is a Fellow of the Chartered Institute of Procurement and Supply, an Ambassador for the Sustainable Procurement Pledge and has a Masters in Engineering from the University of Cambridge. He guest lectures at the University of Reading in Construction Economics and has also been a mentor for the 30% Club.
alex.gosney@nutral.uk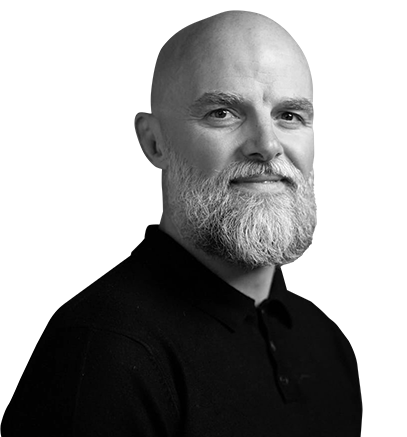 Ben Wardleworth
Chief Operating Officer
Ben has over three decades of experience in risk management in the UK financial markets, and over the last 10 years has specific focus on the UK labour supply market.
Having built and in-depth understanding of labour supply chain risks and worked with some of the largest specialist service providers in payroll, accounting, finance, legal and software, he is now using this expertise to provide organisations innovative solutions to build resilient, transparent, ethical and compliant labour supply chains that are fit for the future.
ben.wardleworth@nutral.uk
Doug Aris
Head of Consultancy
Doug brings over 9 years of fantastic experience managing risk within supply chains. Using his expertise in the UK Construction Industry, Doug has made it his mission to eradicate modern slavery from supply chains.
In his role with nutral, Doug will continue to tackle inequality in the workforce. His workload predominantly comprises the following services:
Modern Slavery and Supply Chain policy
Auditing
Supply Chain Assurance
Outside of work, Doug is partial to a great glass of wine and enjoys taking cooking classes with his fiancé when they travel.  Now based in London, Doug is a country boy at heart, returning to his family's farm on weekends where time allows. Sport is a massive part of Doug's life, too, and has brought fantastic opportunities like exploring the world, playing cricket in three continents.
Doug leads our Ethical Workforce Services business. With a strong background in sales, Doug brings a new dimension to what traditional managed service can offer in our space.
Doug's passion for fair treatment fuels his professional ambition. He is dedicated to helping his clients secure risk-free, high-quality and ethical supply chains.
doug.aris@nutral.uk
Sam Hutchinson
Account Manager
Fundamental to our operations and communications, Sam's top skills include Customer Service, Labour Management, and Problem Solving.
Sam is from Warrington and is passionate about delivering the best managed labour provision in the market.
Her dedication to customer service, ethical business and labour management is second to none.
Sam recently joined the team having led the Labour Desk in the North for Countryside and has brought a great perspective and energy to the team.
Outside of work, Sam loves going to gym, walking, and exploring the great outdoors. On an evening you can find her walking her dog or down the gym.
Sam is big Warrington Wolves fan.
samantha.hutchinson@nutral.uk
Claire Johnson
Senior Auditor
Claire is a fully qualified IRCA Ethical Lead Auditor (educated to SA8000 standard) completing over 150 compliance audits throughout the UK and Europe. Claire has experience of all types of regulatory audits including SMETA and Social/Ethical Audits including housing and transport audits.
Claire is able to develop a compliance/audit program specifically tailored to a client's requirements to include accommodation and transport solutions to ensure that all aspects remain compliant with legislation.
Prior to entering the private sector in 2018, Claire had spent over 20 years as a criminal investigator for the UK Government with the last 12 years spent with the Gangmasters and Labour Abuse Authority (GLAA).
Claire has vast experience and knowledge of Modern Slavery and human trafficking investigations associated with GLAA licensing matters gained from her extensive and highly successful career in UK law enforcement and in particular GLAA investigations.
Claire has exceptional experience in developing compliance programs, conducting in-depth investigation and compliance audits, including accommodation and transport audits and delivering Modern Slavery Awareness training.
Claire is a highly respected and experienced Modern Slavery Investigator having presented to senior industry level at various Modern Slavery Forums.
Tim Hunt
Head of Audit
Tim can add real value to your business by providing the right experience and niche expert skill sets to minimise such risks.
Tim has over 16 years experience as an innovative business owner and/or senior director of 3 extremely successful compliant umbrella companies servicing the contractor payroll sectors by leading the way in creating new service level ideas.
He has significant prior experience as a Chartered Accountant with KPMG leading audits and forensic accounting teams investigating international fraud, enabling me to get quickly to the core of potential risk areas within businesses.
As a long standing leader in the contractor market responsible for updating codes of compliance within the umbrella and CIS solution codes for the Trade Body leading to raised standards within the temporary worker payroll supply sector.
Tim has experience liaising with HMRC, Trade Unions and MPs on behalf of industry bodies, achieving recognition within those parties for raising standards in the sector.
He has accumulated a wealth of experience of all the good and bad practices within payroll in temporary worker contracting chains from assisting clients with audits, and having developed codes of compliance for the industry.